The Confession of Faith (French) for Savoir et croire. ca and its Forum chrétien la Rencontre is that of the Fraternité des ouvriers évangéliques de Québec et sa région, itself derived from the Statement of Faith of The Evangelical Fellowship of Canada, which means that I agree wholeheartedly  with the following statements:
The Holy Scriptures, as originally given by God, are divinely inspired, infallible, entirely trustworthy, and constitute the only supreme authority in all matters of faith and conduct.

 There is one God, eternally existent in three persons: Father, Son and Holy Spirit.

Our Lord Jesus Christ is God manifest in the flesh; we affirm his virgin birth, sinless humanity, divine miracles, vicarious and atoning death, bodily resurrection, ascension, ongoing mediatorial work, and personal return in power and glory.

The salvation of lost and sinful humanity is possible only through the merits of the shed blood of the Lord Jesus Christ, received by faith apart from works, and is characterized by regeneration by the Holy Spirit.

The Holy Spirit enables believers to live a holy life, to witness and work for the Lord Jesus Christ.

The Church, the body of Christ, consists of all true believers.

Ultimately God will judge the living and the dead, those who are saved unto the resurrection of life, those who are lost unto the resurrection of damnation.
About the last statement, please consider this: «The reality of judgment is at one level part of the gospel, for it is good news that evil will not have the last word but will ultimately be destroyed by God» (C. J. H. Wright, The Mission God's People, p. 44).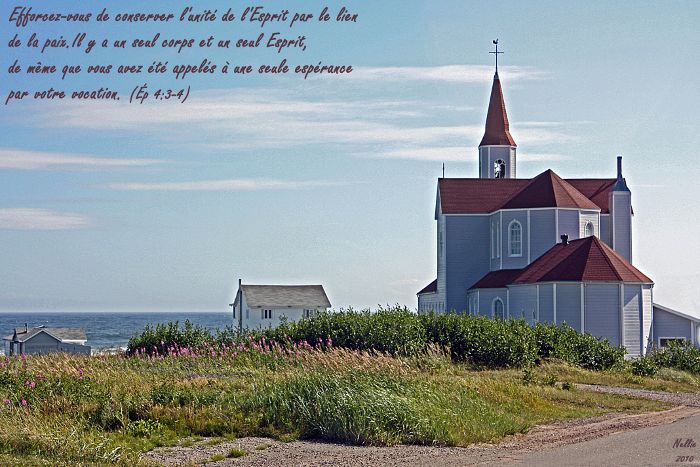 You wish to get involved and discuss about life-related subject matters, feel free to join our trilingual Community of dialog about the Christian Faith (French, English, Spanish).
Daniel Garneau, B Th, B Com, MA
October 26, 2016