This section, Knowing the Word of God, and the next one, Bible Study Material, go hand in hand. They are meant to stimulate discussions about the Christian faith, from a perspective of growing in our knowledge of God and obedience to Him. These are graciously offered to friends www.savoiretcroire.ca and people around me.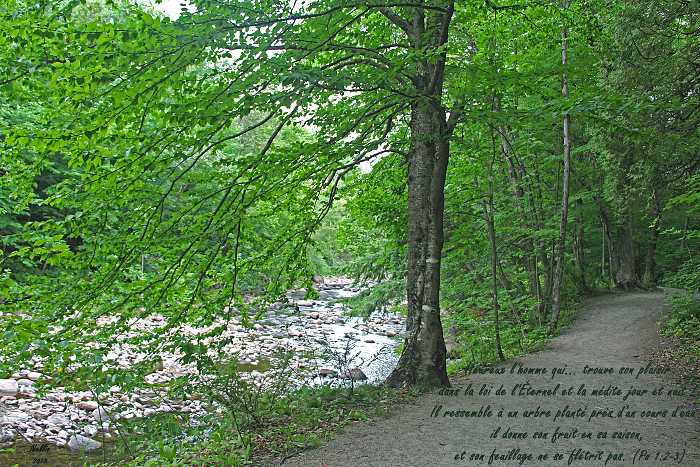 A good starting point toward discussing the Christian faith amongst believers for the purpose of applying it more thoroughly in our lives would be to read from beginning to end my essay Comment donc comprendre la Bible aujourd'hui ?  (pdf, 139 p.). Doing so could also very well become a basis for discussion between believers and unbelievers about what being a Christian means in reality and what it entails with regards to Scriptures in particular and life in general.
This essay interacts, in chapter 1, with those who adopt a critical attitude toward the Bible, and presents, in chapter 2, the value of knowing what is at stake on both sides of the debate. Chapter 3 proposes elementary principles for reading and interpreting the Bible, focusing on what it actually says about itself.
Chapter 4 suggests approaches to resolve complexities that puzzle us and that are seemingly beyond our ability to comprehend. Chapter 5 proposes a model for understanding Christian spirituality and for interpreting oneself and others. It gives a central place to the Bible, while considering several other very important factors. This model is also presented in section Knowing and Believing of this web site.
Articles dealing with the contents of the Bible considered as the Word of God will be available as links on this page in the months to come. Some of them could be used as a basis for discussion in correlation with complementary material to be found now or to be added later on the section titled Bible Study Material of this web site.
For a scholarly yet easy to understand overview of the reliability and validity of the Bible, review the video interviews available from What about the Bible?. As useful as listening to these interviews might be in helping one beginning to understand what the Bible is all about, nothing can replace reading or hearing the biblical text for oneself. There are Web sites that make the Bible available on line in English and other languages.
On such site is BibleGateway, where, clicking Available Versions will bring you to a page where you can choose one of several translations of the Bible text into modern languages such as English, for example :
Audio Bibles are also available at BibleGateway, by clicking Audio Bibles, and choosing a version (ex. New International Version), and a reader (ex. Dramatized) from the corresponding scrolling lists, then picking a book and chapter you want to listen to, and finally clicking on the Play audio button, for example: Ephesians 1; Psalm 119.
You wish to get involved and discuss about life-related subject matters, feel free to join our trilingual Community of dialog about the Christian Faith (French, English, Spanish).
You may communicate with me through the indications under Questions or Comments.
Daniel Garneau, B Th, B Com, MA,
May 11, 2014; January 5, 2018; February 17, 2018.