This article examines the theological work of Timothy Keller on living through suffering, for it constitutes an excellent example where a theologian supports his work on the basis of the Word of God, our christian heritages, and various branches of secular culture, without ever letting go of the primacy of the first over any of the other two or both. Thus, my primary objective is to promote a better understanding of theological statements with regards to the sources it is based upon. If someone has a higher view of surrounding culture than of church tradition or of the Bible, her statement will differ greatly from who comes to any  question with a higher value of the Bible than of church tradition and of surrounding culture.
That being said, the choice of a work about suffering is not at all incidental to the present study, for it allows to deal with the very important issue of a personal God suffering with those who suffer. For, as the prophet Isaiah put it several years ago, "thus says the One who is high and lifted up, who inhabits eternity, whose name is Holy: I dwell in the high and holy place, and also with him who is of a contrite and lowly spirit to revive the spirit of the lowly, and to revive the heart of the contrite" (Isaiah 57:15, ESV). And Christ coming into the world as a suffering servant taking upon himself the sin of us all is a clear manifestation of this.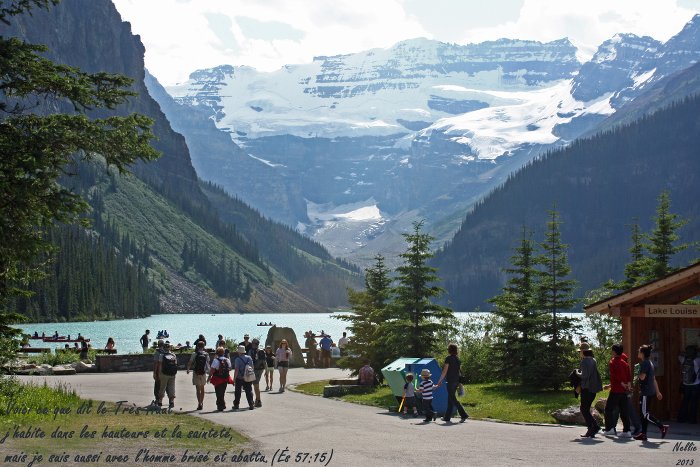 Hence, while the present article is above all about understanding theological methodology in order to make sense of theological affirmations made or theological practices observed, it also provides some food for thought about our relationship with God through our suffering.
The full article Understanding Culture and Responding from the Word is currently available in French, under, Comprendre la culture et y répondre par la Parole, and in Spanish, under, Comprender la cultura y responder con la Palabra.
You wish to get involved and discuss about life-related subject matters, feel free to join our trilingual Community of dialog about the Christian Faith (French, English, Spanish). You are welcomed to share with us some aspect of your hard-gained life experience.
This summary was created on August 29, 2017, and updated January 5 and 31, 2018.