Who is the Holy Spirit of which Jesus spoke as reported by the apostle John?
On the last day of the feast, the great day, Jesus stood up and cried out, "If anyone thirsts, let him come to me and drink. Whoever believes in me, as the Scripture has said, 'Out of his heart will flow rivers of living water.' " Now, this he said about the Spirit, whom those who believed in him were to receive, for as yet the Spirit had not been given, because Jesus was not yet glorified (John 7.37-39, English Standard Bible – ESV).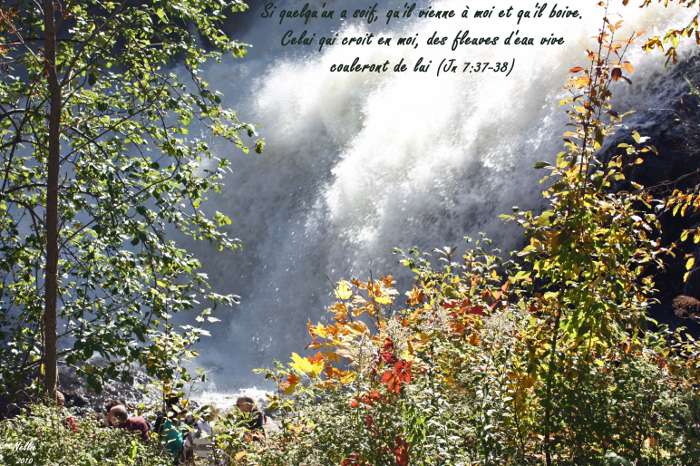 As one reads through the pages of Scriptures one can observe how important a presence the Holy Spirit of God has. But too many of us fail to ask who is this Holy Spirit in which all Christians are baptized (1 Corinthians 12:13), and in the name of whom disciples of Christ are baptized (Matthew 28:19). Who is the Holy Spirit whose pouring was accomplished at Pentecost (Acts 2.4, 11, 14-16, 17-21), as promised (Joel 2.28-32) in Old Testament days, and announced by Jesus (John 7:37-39; Acts 1.5, 8, 1-11)? Who is this Holy Spirit who was to empower those to whom He would be given (Acts 1.8)?
God is understood as being the one who gives and sustains life, yet to the Holy Spirit is attributed this life-giving character for those who are born of God (Jn 3.5-6). Why? Lying to the Holy Spirit is considered by Peter to be the same as to lying to God (Acts 5:3-4, 9).  What does that tell us about who is the Holy Spirit? What should we make out of New Testament passages applying to the Holy Spirit what the Old Testament said about God, in Hebrews 3:7-12 vs Psalm 95:6-11, and Hebrews 10:12, 14-18 vs Jeremiah 31:33-34? Are all of these not indications that the Holy Spirit is one of the persons of the godhead?
Daniel Garneau
July 11, 2018