This article attempts to extract from the second epistle of Paul to the Corinthians what were some of the key attitudes of the apostle towards leadership in his life and ministry. Please note that the concept of leadership as we understand it in this article applies to every person, since all of us have roles of leadership in certain spheres of our lives. The reflection aims at sensitizing everyone of us to develop a leader's heart inspired by Paul.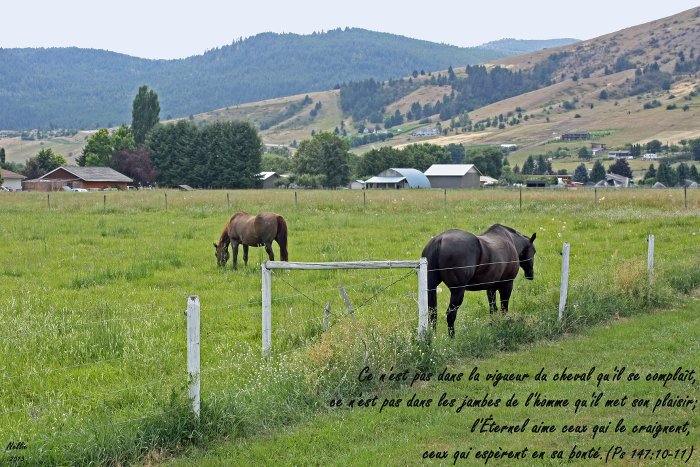 Do we ask God to help us having a leader's heart, as the one Paul showed to have? We criticize spiritual leaders around us; sometimes rightly so, sometimes not. Jesus warned  that there would be those teaching what people wanted to hear, instead of God's truth. Prophets before Him and apostles after Him have also been warning us against this. Their words have been recorded and preserved to this day, for us to read, in the Bible.
We must imperatively remember that if there are false prophets, there are also true ones. If there are those teaching without sincerity, there are those who teach with sincerity. If there are those leading their hearers into a path of death through lies and seductions, there are also those who lead towards life telling the truth on behalf of God. If there are, even amongst Christians, those whose opposition to Christ is made in the name of Christ, there are also those who teach the very message of Christ, in truth and with His approval.
Before meditating upon the leader's heart as demonstrated concerning Paul in Scriptures, let us ask a few questions about where we ourselves stand with this respect. What sort of inner attitudes do we carry toward people under our leadership? Do we pray for them? What sorts of things do we do in that which pertain to our responsibilities toward them? Do we place the interest of others ahead of our own? Are our relationships characterized by truth, sincerity and faithfulness toward what God requires from us?
Paul Manifested the Outward Signs of Having a Leader's Heart
As we are about to delve into 2 Corinthians seeking to observe the outward manifestation of a leader's heart. I invite you to read for yourselves. This you may do, for example, using the English Standard Version.
Having read this letter a few times in various translations, I was touched, first of all, by the sincerity of the apostle. Next to that, what stood up for me was Paul's trust in God. He had learned to rely upon God's strength, instead of his own strength. Also, i was happily struck by the fact that he spoke frankly and truthfully.
Yet another important characteristic of Paul's leadership is that he counted it as more important to achieve well his task of ambassador for Christ, even at the cost of not  defending his personal reputation, whenever necessary.  This included the audacity of saying to others what they did not like to hear if that's what they needed to grow in faith.
Paul also demonstrated a remarkable zeal to communicate the message of God to those persons whom God wanted it to be told on His behalf. On the other hand, I was intrigued and edified to observe Paul's sensitivity in setting aside a door that had been opened by the Lord to proclaim the Gospel because he worried about Titus (2 Cor. 2:12-13).
Moreover, Paul recognized that his ability to live as God wanted Him to came from God not from his own efforts or as a result of the zeal which he is ceaselessly giving proof of.  Paul rested upon ways of doing that were conform to the will of God and faith in Him, instead of trusting in ways of doing that came from the world. As he was facing oppositions or obstacles to Christ's message he stayed steadfast in his ways (2 Cor 5).
In fact, Paul knows that he is fighting against modes of reasoning that rise in opposition to the knowledge of Christ and of God. His talking aims at destructing such obstacles. But he does so with the strength and methods provided by God, praying to Him, trusting in the work of the Holy Spirit in the hearts and minds of his hearers. Trusting the Giver of Life to lead people to the peace that comes with abiding in Christ as a result of new birth. Trusting the Light of the world to shine in the heart of those immersed in darkness.
What more? Many a time within 2 Corinthians and in his other letters as well, Paul demonstrates his profound love and sincere interest towards the persons that God placed under his leadership so that they would come to know Christ and then grow in Him.
The Leader's Heart that Paul's Example Invites us to Grow
What effect can Paul's example have on us living in the 21st Century?  All of us have functions of leaders in some circumstances and within some circles. How does Paul's example contribute to inspire or to encourage us with regard to our own leadership? Are there not some specific areas about which the Spirit of God is inviting us to trust Him? Growing in our faith and trust in Him through tough times with regard to leadership? Trusting God for growth in our willingness and determination to obey Him as we lead? Do we need growth in our love and sensitivity toward those — loved by God — and with whom our common Father entrusted us with a leadership function and relationship.
May be the area we need to grow the most as leaders is learning to accept and receive the love God has toward ourselves! May be do we need to grow in the love we have toward God, our Father, toward Christ, His Son, our Savior, toward the Spirit, who lives in us, through faith in Christ, who lives in us as a gift from our Father and from His Son. This Spirit, the Spirit of Jesus, who gives us eternal life and, here and now, peace of heart.
If y0u have not yet done so, please do listen to this epistle while reading it, for example, in the English Standard Version. And please let us know what leadership attitudes you observed in Paul's life and ministry that you could ask the Lord to help you develop with regard to the people God put in your life.
The article Do We Have a Leader's Heart? may be consulted in its original language of publication, Spanish, under the title ¿Tenemos un corazón de líder?
You may communicate with me through the indications under Questions or Comments.
Author: Daniel Garneau, B Th, B Com, MA;
Published in Spanish: February 19, 2018;
Translated to English: March 6;
Edited: March 8 and March 27, 2018.