You are amongst those who find little or no motivation for reading your Bible? You are under the impression that the pages of the Bible talk to you no more? It is as if the words were going in front of your eyes without leaving any imprint into your heart or mind? Reading the Bible seems heavy to you? Why not ask God to speak to you as you read? Perhaps you could start-off by asking God to guide you into His Word? You might want to pray so that God will help you see the basic root of your lack of motivation. You could be well advised to ask him to instruct you in how to go about reading in new ways. For example, perhaps you could become more intentional in asking God to reveal Himself to you as you read, to provide you with insights that you need for going about your life now.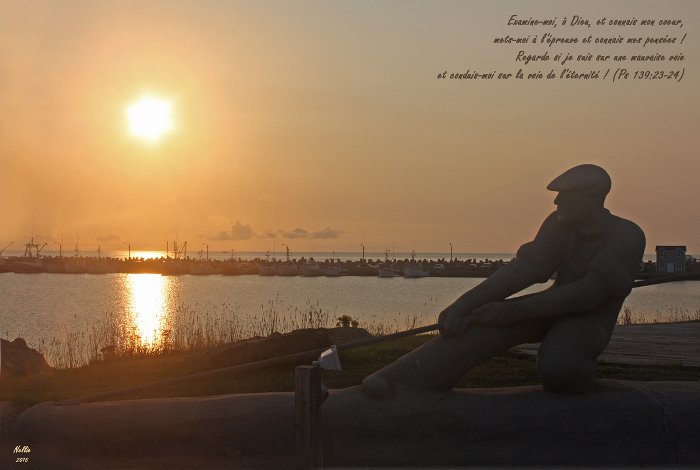 From a practical perspective, there would be several routes that you could take, one of them – not for everyone: only for those trying to learn a foreign language – would include being brave and reading the Bible in a language you are currently trying to learn. There are good starting points do do this in the French and Spanish versions of this blog's article titled, Listening to the Bible, Why not?  If French happens to be a language you are attempting to learn, be brave and read – Lire la Bible ne vous dit plus rien? -, the original French language version of this article. See if you can at least partly understand portions of the Bible verses that are quoted there, and look them up in your own Bible. Perhaps you will be able to understand more of them than you suspect.
The basic argument in the original French version of the present article is that the Bible is a very personal book from God to any human being who wishes to commune with Him. Along those line, you might want to read Scripture Engagement and visit the resources that article is pointing providing various means of personally interacting with the Bible. Or you might wish to browse through the Psalms and some of my own interacting with them – in Spanish this time – in an article titled, Venir a la Biblia para encontrar a Dios.
None of the above seems to really fit your own situation or the type of person you are? Why not think about something that you feel would work better for you, and then share it with the rest of us, in the comment box at the bottom of this article. Or perhaps you have found ways to get your motivation back after a while. Please share it with us below.
You wish to get involved and discuss about life-related subject matters, feel free to join our trilingual Community of dialog about the Christian Faith (French, English, Spanish). You are welcomed to share with us some aspect of your hard-gained life experience.
Daniel Garneau
June 20, 2018