What are the best versions for reading and studying the Bible for oneself , or to recommend to people enquiring from us to help them with their choice? I did an in-depth study of the Bible Translation world based on a life-long practice of reading the Bible, primarily in French, then in English, and to a lesser degree, in Spanish also. The entire study is available in the French language, under Choisir une traduction de la  Bible.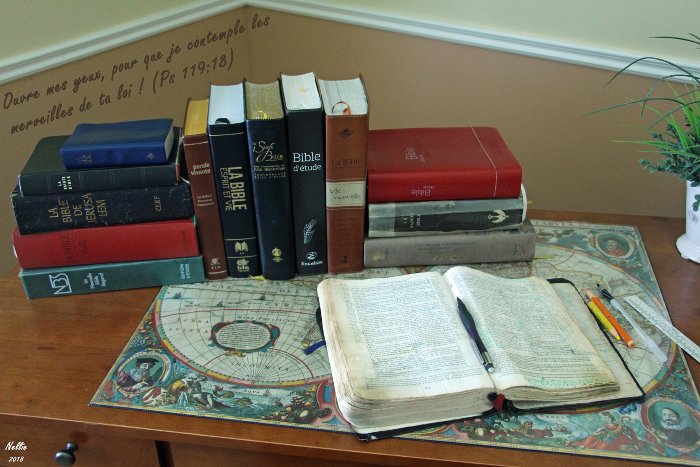 Even if you don't read French, you still might want to browse through the French language version of this article, for it will lead you to English or Spanish resources that will help you answer some of your questions about Bibles and Bible translations. Sites as that of  the New Living Translation (NLT) from Tyndale House publishers. The latter covers some of the same grounds as does the French version of this article, along with suggestions for studying and applying the Bible.  It also uses samples of the NLT for discussing what it means to be a Christian on a day-to-day basis.
Please don't underestimate the potential that resides in reading the Bible in a language other than your own as a complementary means to increase your fluency in that language. I am saying this from personal experience, for I heavily relied on such an approach when I chose to learn Spanish as a foreign language.
You wish to get involved and discuss about life-related subject matters, feel free to join our trilingual Community of dialog about the Christian Faith (French, English, Spanish). You may also share below what you consider important in choosing a Bible translation.
Daniel Garneau, B Th, B Com, MA
June 18, 2018